Exeze WMR Waterproof MP3 Player (2nd Generation)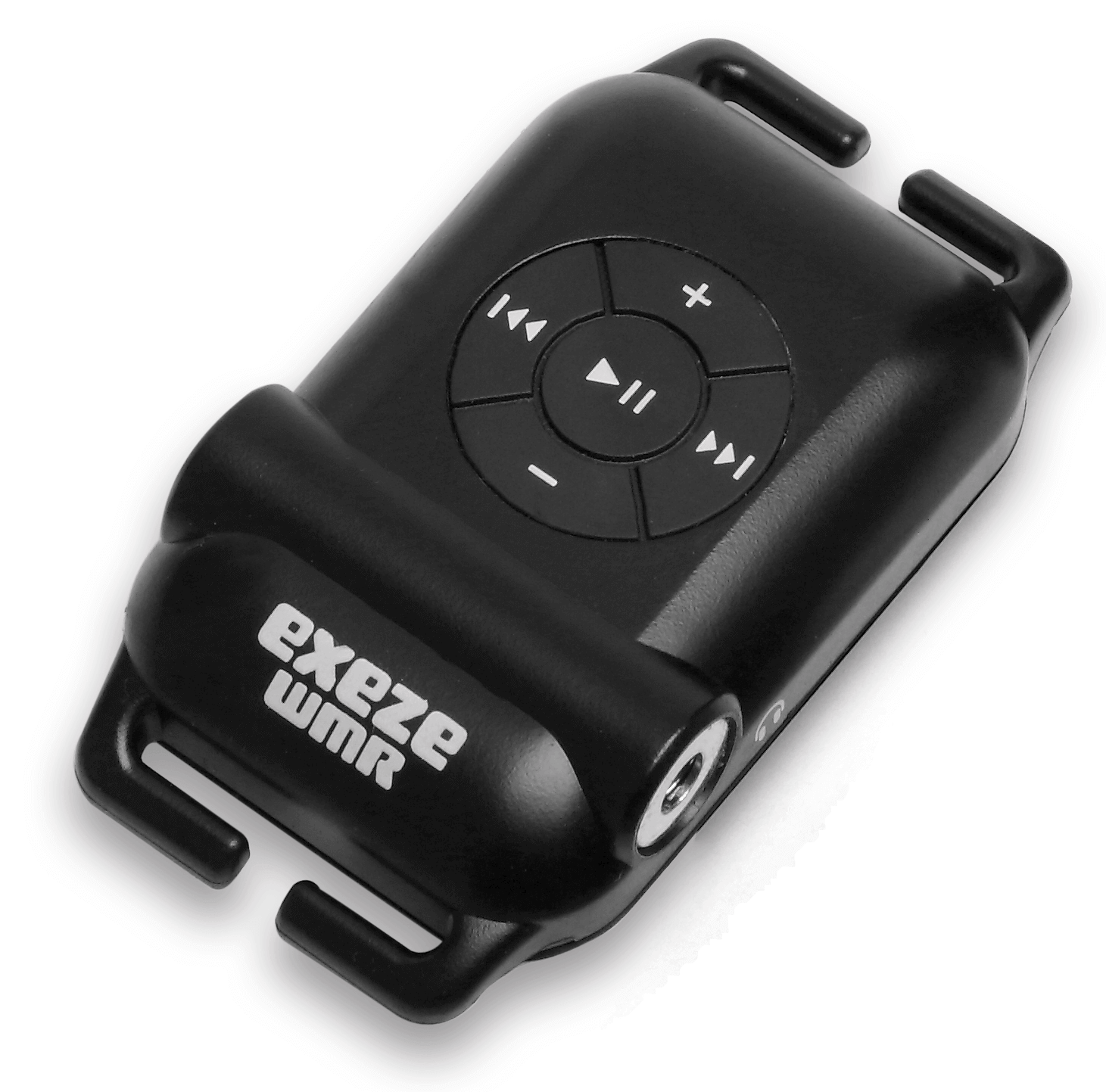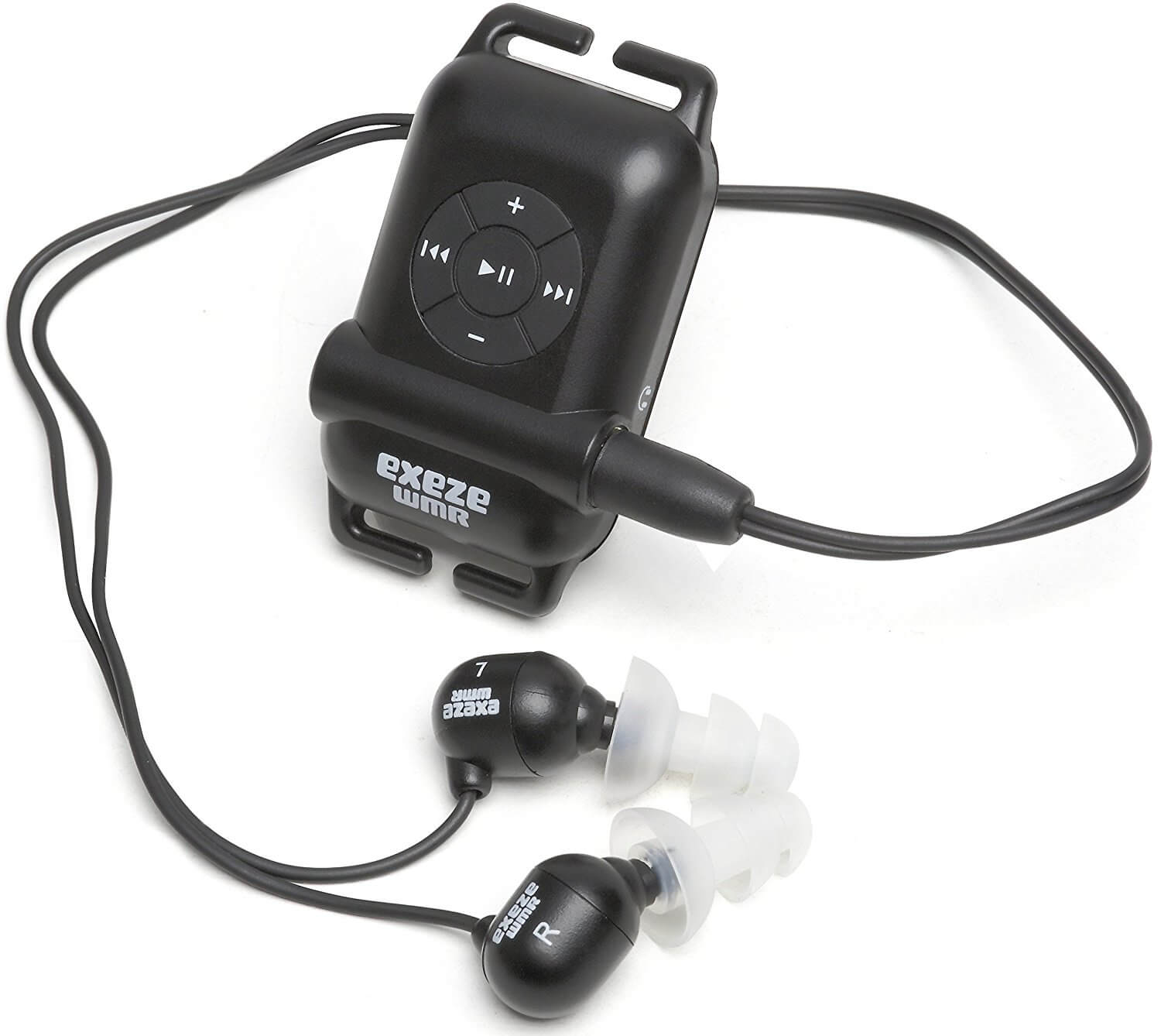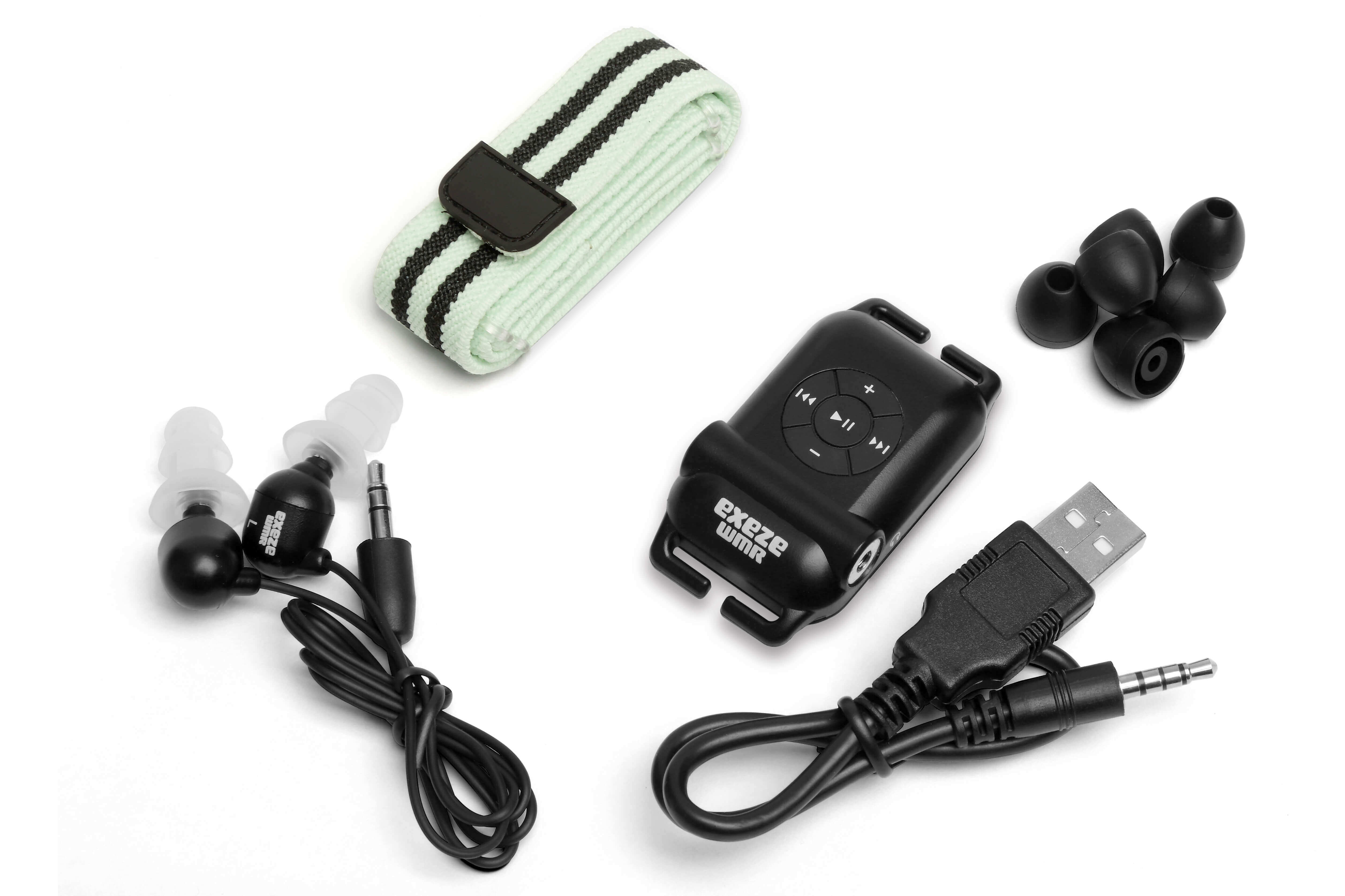 UNDERWATER MUSIC EXPERIENCE: Get submerged into water and enjoy your favorite kind of music! If you are a swimmer, a diver, a surfer, a runner, a canoer and a fitness enthusiast in general, this IPX8 international waterproofing standard certified, 8GB, 2 play mode MP3 player is a must have for you.
PREMIUM QUALITY SOUND: No matter if you are into or out of water, the in-ear waterproof earphones will reliably deliver your beats.
UPGRADED FOR FLEXIBILITY: This is the 2nd Generation of the EXEZE WMR waterproof MP3 player now with a 3.5mm fully waterproof earphone socket. This socket works both above and under water with any earphones that have a standard 3.5mm audio plug, enabling you to use your favourite earphones for each situation.
LONG LASTING BATTERY LIFE: Running out of battery is very frustrating. Now, you will never have to go through it again! The easily rechargeable battery of the EXEZE waterproof MP3 player can go on for 6 hours straight!
GET A VARIETY OF USEFUL ITEMS: In the package, you will receive the MP3 player, the in-ear waterproof earphones, exchangeable prongs of different sizes for the waterproof earphones to fit all ear sizes, an armband for fastening the MP3 player, a USB connector and charger cable, and a user manual in English, German, French, Spanish and Italian.
EXEZE presents you with a top notch, practical and stylish waterproof MP3 player built to satisfy the highest of extreme sports and underwater audio demands allowing you to stay plugged in to the sound that inspires you. Discover how good life gets, how much harder you can train, and how fun exploring the world is when you have the magic of music fuelling it all.
Unique Features
The EXEZE WMR MP3 player and earphones are fully waterproof which means that the music doesn't have to stop when the land does.
It has two different play modes from which you can choose from. Pick the random or sequential play mode and enjoy yourself! The sequential play mode supports folder based playlists.
What is more, it features a rechargeable battery with 6 hours continuous play time.
It plays both MP3 and WMA audio file formats, and it is compatible with USB 2.0 on Windows, Mac OS X, and Linux.
Last but not least, the headphones delivers high quality sound both over and under water, allowing you to enjoy your favorite music to the fullest wherever you are.
Wide Variety Of Useful Items
This is a complete package consisting of the EXEZE WMR MP3 player with 8GB storage, in-ear waterproof earphones with 3 exchangeable prongs of different sizes so that you can find the perfect fit. Moreover, it contains a armband for fastening the MP3 player, a USB connector and charger cable, and a user manual in English, German, French, Spanish and Italian.
Go for it
You are up for anything - and now your music is too. Take your soundtrack everywhere you go without worrying about missing a beat. Accessing all of your favourite songs when you want to is easy and, when there's no concern about keeping your MP3 player dry, it's fun too. On the beach, in the pool, catching waves - your anthems are waiting.
Are you in?
FAQ